NBAstuffer
, started out as a hobby site by
Serhat Ugur
in 2007, has grown into a reputable stats-reference that delivers unique metrics and NBA analytics content some of which can't be found anywhere else. Supported by dynamic charts and visualizations; our comprehensive, sortable, and filterable stats help more than 1 million people who want to analyze NBA. Our research tools such as schedule analysis, rest days stats,
analytics primer
have become a phenomenon and are referenced quite often by media outlets and create engagement through social media.
---
Bringing years of analytics experience, we also launched a spin-off project in 2014.
BigDataBall
provides sports data scientists with analysis materials and tools. BigDataBall cleans up and enriches traditional stats, odds, play-by-play logs, and DFS data.
---

---
Not only providing daily updated
NBA stats
, and sports data, we have also built another helpful
DFS lineup optimizer
for DraftKings, FanDuel, and Yahoo in 2018. DFSkey leverages data science and brings accurate and unbeatable projections for NBA, MLB, and NFL.

---

Nice of you to come by. This year, NBAstuffer is celebrating its 16th anniversary.
Thanks for being part of this journey since 2007! Serhat Ugur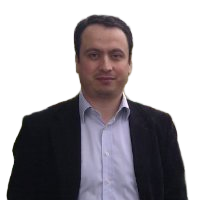 ---
Feel free to contact
with any questions or feedback you may have. If you have specific NBA-related statistical or research needs, just drop me a line to discuss what we can do together.